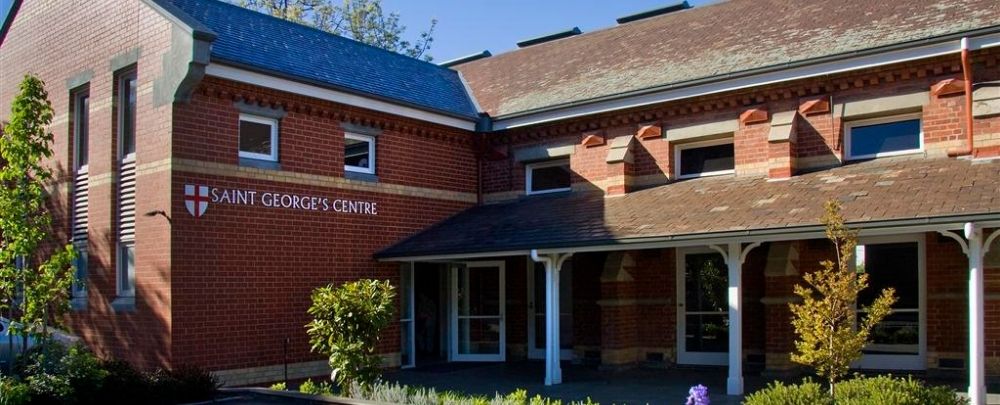 Social Groups
Knitting Group
The Knitting Group meets monthly on the 2nd Tuesday of each month at 10.30am in the North Room of the St George's Centre, convened by Lynn Swan. It is a time of knitting, crocheting, companionship and laughter over a cup of tea.
Many shawls and knee rugs have been distributed both within the parish, and in the wider community through KOGO (Knit one Give one) and distributed within Australia. These bring comfort to people who are ill, grieving or caring for family.
We welcome warmly anyone interested in joining our group. Please contact the office for further information.
Book Group
The Book Club meets on the 2nd Monday of each month at 2.00pm in the South Room at the St George's Centre, convened by Sandra Morgan. Each member hosts a meeting, leads the discussion and provides a light afternoon tea. Books for the year are chosen at the first meeting of the year with members suggesting titles as well as recommendations from a local bookshop.
We are a friendly and lively group and always enjoy welcoming new members.
Gardening Group
This group is led by Ewan Morgan and undertakes light pruning, weeding, removal of leaves and planting where needed. Professional help is engaged for heavy work. St George's is fortunate to have lovely gardens surrounding the church, vicarage and parish centre, and members are keen to maintain them.
New members are warmly welcomed - all that is required is a love of gardening and plants.
Study Group
Parish study groups are held from time to time offering Theological Reflection on matters of biblical interpretation, including studies on the Gospels, the teaching of Jesus, the history of the Church and a range of social and ethical issues of the modern world. These groups are held at different times and dates throughout the year to meet the needs of the people of St. George's and are open to the wider community. They are held in the parish centre or in the homes of parishioners and are advertised on the web site. For further details please contact the Parish office.
Activities Group
St George's has a dedicated and vibrant Activities Group that is coordinated by Charles Tegner.
Parishioners participate in activities that include visits to National Trust stately homes and gardens and live theatre. All parishioners, their families and friends are welcome to join these outings, which are advertised in the pew sheet and parish communications well ahead of time.
The activities are currently suspended due to COVID 19 restrictions but will recommence when restrictions are lifted. We hope to see many of you partake of these activities.