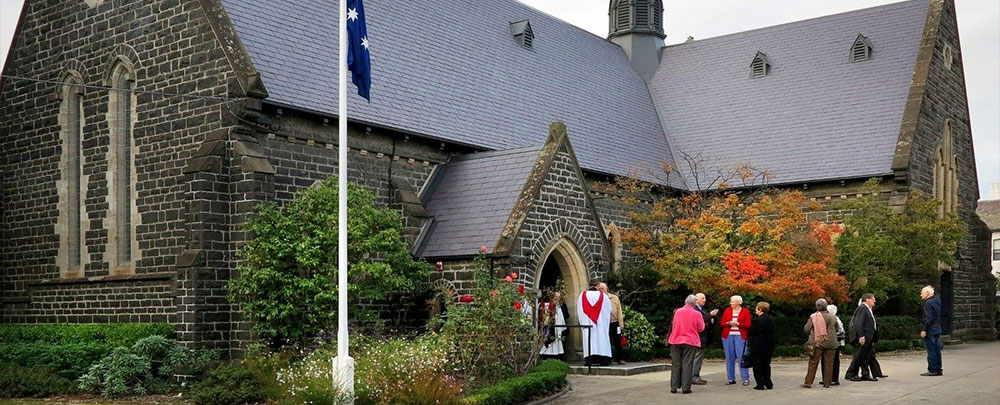 About Us
St George's is an Anglican Church which provides a place where faith can be nurtured, explored and questioned and where a spirit of service to others is fostered and supported.
A variety of music enhances worship services and the parish choir is open to all singers.
Children's activities are available during Sunday services and special services are held for children and families at Christmas and Easter.
Young adults assist in leading worship.
Clergy and trained lay people give pastoral and sacramental care to Anglican patients at Cabrini Hospital, Malvern.
Home visits and Holy Communion can be brought to those unable to attend church in person. Regular visits are made and church services are held in aged care facilities.
Regular collections of food are provided to St. Mark's Pantry, Fitzroy, St. Alban's Pantry, St. Alban's and Brigidine Asylum Seekers Project.
Friendly study and support groups operate within the church community.
A Knitting Group makes shawls and rugs for the grieving and the ill and also for Knit One Give One. There are also other active groups such as the Book Group and the Garden Group which meet regularly.
The St George's Centre and meeting rooms are used by a variety of community groups and are available for hire.