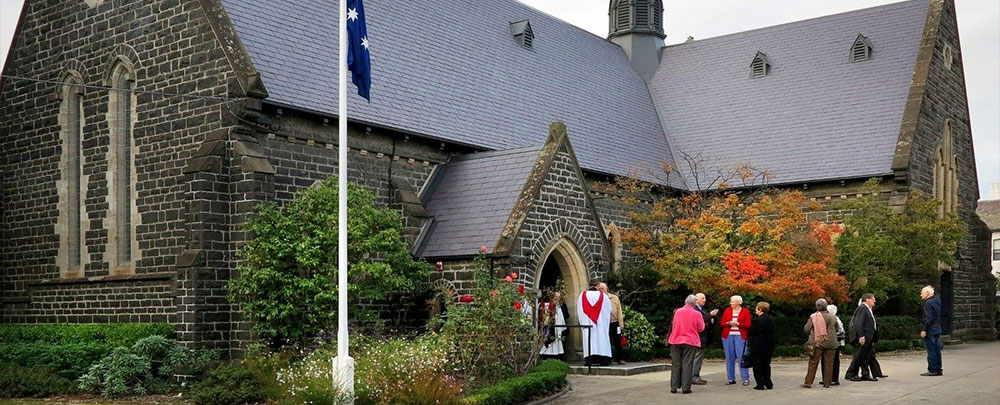 Baptisms
Jesus said to them, 'Let the little children come to me; do not stop them; for it is to such as these that the kingdom of God belongs (Mark 10.14).
The Sacrament of Holy Baptism
St George's welcomes all who wish to be baptised, either for themselves or for their children.
Children are baptised on the profession of faith by those who have the care and responsibility for them. Parents and godparents promise to bring their children up in the practices of the church's life.
Baptism marks the beginning of a journey with God, which continues for the rest of our lives. It is a first step we take in response to God's love. Baptism normally occurs in the context of the worshipping Christian community as the newly baptized are welcomed in the life and faith of the church. In special circumstances baptism maybe conducted at other times. This is a joyful occasion for the parents and for the community of faith at St George's.
Read More
Confirmations
What is Confirmation?
Hopefully, later on your godchild will want to make his or her own declaration of faith at a confirmation service. At a Confirmation service your godchild confirms the promises you made for them at Baptism. It's a very special time for both of you.
How do I pray for my godchild and me?
Take a few moments to remember your godchild. You might like to light a candle or look at a
photograph. Here are two prayers which you might find helpful:
Loving God, I pray that you will guide and help me in being a godparent. Give me your wisdom and your love. Help me to be a good example of Christian living and help me remember the promises I have made for my precious godchild [name]. Amen.
Heavenly father, thank you for the precious gift of [name] and for all the joy that she/he brings us. Be with her/him on her journey through life so she/he may come to know our Lord Jesus Christ as Saviour and Friend. Amen.
Adapted from the Church of England